Injection moulding
Two sites of different profiles equipped with high-end moulding machines
Aiming at the highest possible efficiency, both factories are highly automated with an integrated ERP system overseeing the central material supply systems, grinders, driers, robots and manipulators. 
Our two plants have different profiles. While the BLACK site is dedicated to mass production, the SILVER site is where custom precision parts are made and R&D projects, pilot runs and experimentation are carried out.
Technologies we use:
1-, 2- and 3- component injection moulding
Insert moulding (of metal or other moulded parts)
Injection blow moulding
Micro injection
Manufacturing according to cleanroom standards
Cube mould
Ultrasonic welding
High speed camera control
Working with cutting-edge technology, we are proud of the average age of our injection moulding machines being under 6 years.
Clamping force of our machines ranges from 6 to 500 t. However, taking a solution-oriented approach implies that we are prepared to extend our machine park, should production of a new product so require.
Machines for the production of a specific product are selected by a well-trained technical engineering team who in cooperation with our partners design the adequate manufacturing process.
The entire area of one of our production sites is BrC certified, allowing us to manufacture plastic parts that come in direct contact with foods such as caps and closures for sauces, beverages and other food packaging products.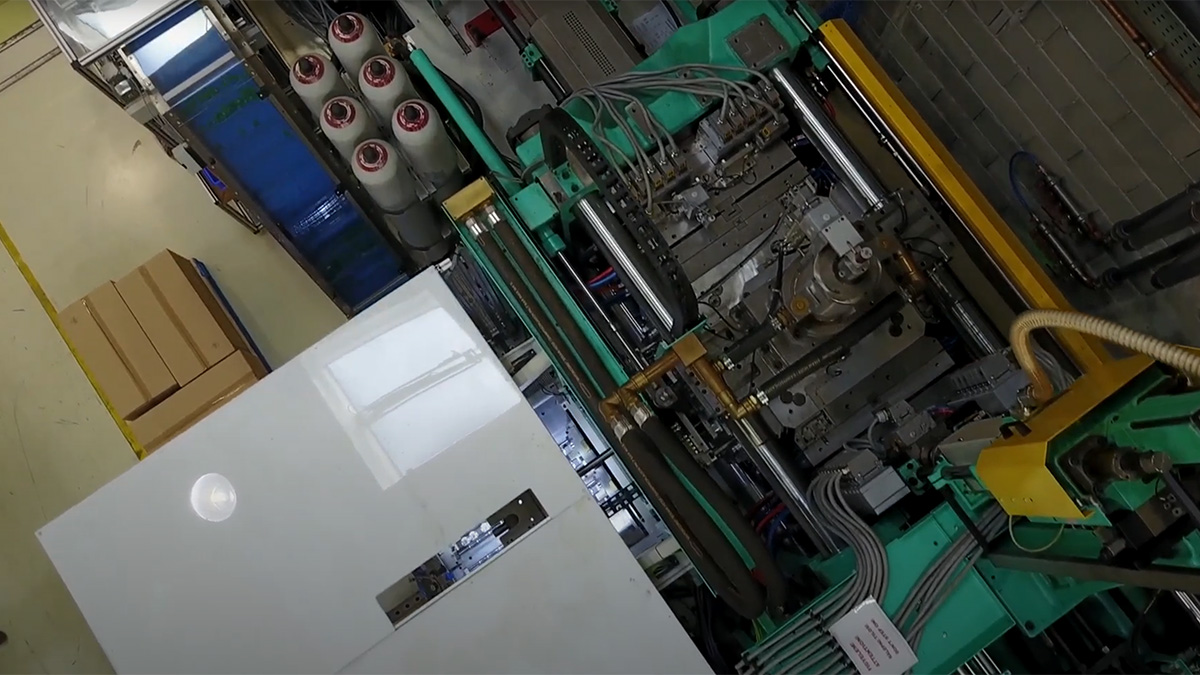 High-volume injection moulding
For production in high volumes – millions of parts per year – we offer fully automated high-tolerance precision injection moulding services that are optimised for cost, quality and lead times to reduce unit costs. Moulds up to 32/64 cavities allow us to scale production of a part consistently in high quality. We optimise for efficiency through meticulous in-line quality control, designing for low scrap loss, automation solutions and minimising post-production work.
Low-volume injection moulding
Specialised services for full production of parts in low volumes – 10,000 parts or fewer – fill the gap between prototypes and high-volume production. Small batch manufacturing is ideal for either highly specific products or new products entering the market. Either way, Mikropakk's low-volume injection moulding services offer a cost-effective solution with affordable tooling and allow for faster design changes.
Materials
Apart from common materials such as PE and PP, we regularly work with specialty, high performance materials such as ABS, PC, PPS, POM, PA, COC. Should you need a specialty raw material for production you do not find listed, feel free to inquire about production options.
Injection blow moulding
As a complement to our injection moulding services, we offer injection blow moulding for both mass and low-volume precision production at a competitive price. We have multiple machines with extrusion capabilities as well as an expertise in numerous materials including HDPE, PP, PC, and PETG.
Challenge us
We are ready to compete and prove ourselves in your packaging issues.