WE ARE MIKROPAKK
Mikropakk was founded in 1991 by Gábor Fazekas Sr., father of the present managing director. We started as a micro-company with only three employees, manufacturing high-quality moulds for pharmaceutical products. Mr. Fazekas quickly recognized the demand for quality packaging materials in the country, which gave a competitive advantage to Mikropakk's customers at that time because other moulds had to be imported from Western Europe.
We quickly grew into a medium-sized enterprise as the company started manufacturing plastic products besides making moulds. In 1997 Mikropakk moved to an 1800 m2 production base in an industrial area of Budapest.
In 2002 Mr. Fazekas's son took over the business that kept on growing over the years. In 2005 Mikropakk expanded its Budapest factory, the Mikropakk SILVER, and a couple of years later launched another factory in Salgótarján with the newest technology.
Mikropakk is proud to remain a family-owned company and employ over 260 people. Headquartered in Budapest, Mikropakk has been building its history for over 3 decades in the plastic packaging industry. Two generations and billions of injection moulded products later, we have grown into an innovative supplier of injection moulding solutions internationally while keeping a family mindset. Currently, the company uses 100+ automated moulding machines employing an integrated supply system with a high pressure, filtered air system.
TWO FACTORIES IN THE HEART OF EUROPE
Mikropakk has quickly evolved and by 2005 our first manufacturing site in Budapest had to be expanded to 3.430 m2. In another 5 years due to our rapid growing, Mikropakk invested to a green-field factory and our second site launched its operation in 2010.
Mikropakk SILVER production site & HQ - Budapest, Hungary
The SILVER unit is the state-of-the-art facility and HQ in Budapest, specializing in the production of more demanding precision parts and the management of complete R&D projects with numerous pilot runs and experimentations.
Mikropakk BLACK production site - Salgótarján, Hungary
The BLACK facility, which focuses on mass production is located in Northern Hungary and manufactures more than 1,3 billion injection moulded plastic parts per year.
We are proud of our corporate values
100% family owned business
The company has been founded by the father of the current managing director and has been family-owned ever since.
Over 1.300.000.000 parts produced per year
Two factories at two locations running 24/7 allow us to scale production quickly for our customers.
30+ years experience in the industry
Founded in 1991, Mikropakk has been manufacturing high-quality moulds and injection moulded packaging solutions for over 3 decades now.
Over 20 patented solutions
R&D&I has always been one of our core focus areas to which a significant portion of our revenues are dedicated to.
Obsessed over value creation
We strive to provide feasible and cost-effective solutions for specific challenges of brand owners to empower them to excel on competitive markets.
Innovation for sustainability
We are eager to design both our products and production processes in a way that promotes long lifespan and minimized waste.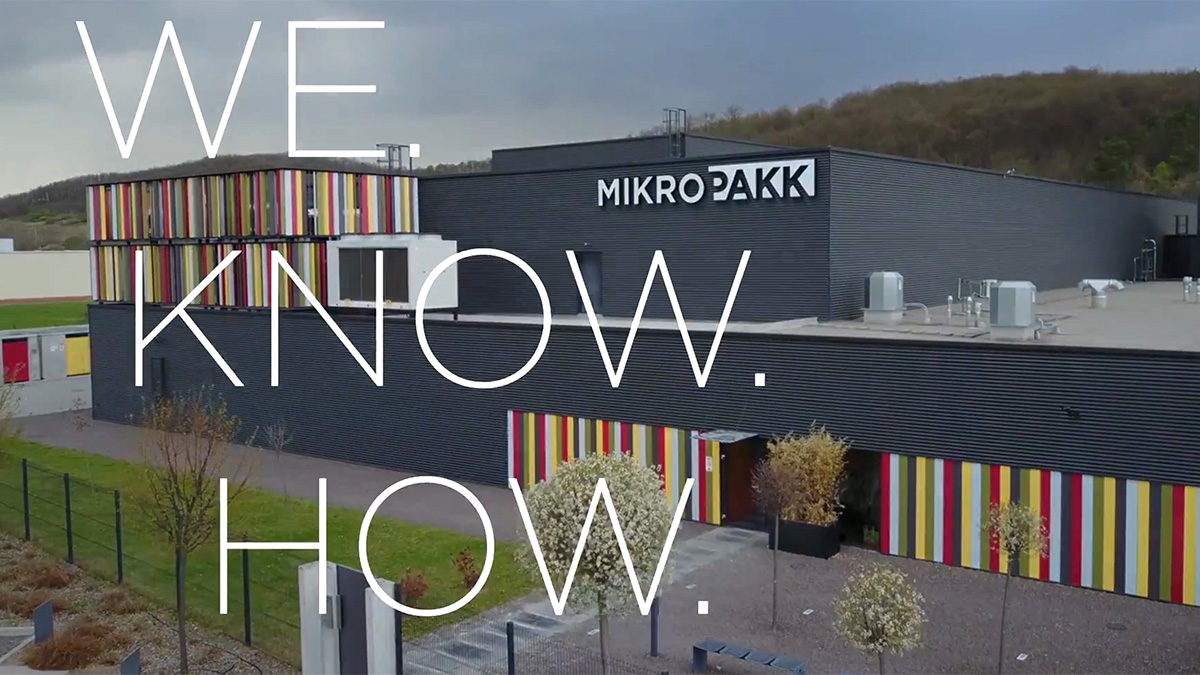 Challenge us
We are ready to compete and prove ourselves in your packaging issues.